Even though I haven't done too many, I rather enjoy doing interviews. That's probably because the ones I've done have been either through email, a Word doc, or over instant message, where I have time to make my responses.
And
the ability to edit them.
Let's face it...I'm not a big fan of public speaking. I think someone, probably Jerry Seinfeld, said that more people are afraid of public speaking than dying; they'd rather be in the casket than giving the eulogy.
I'm not exactly terrible at public speaking, and maybe it's all in my head, but I always feel like I'm the most socially awkward person out there, especially when talking about myself. Like all of the words want out at the same exact time, and I end up spewing word vomit all over the poor, unlucky person asking the questions.
Hopefully, by the time I get my big interview on Oprah (she has her own network now, so she'll have plenty of opportunities to squeeze me in), I'll be practiced and poised enough to give some intelligent, coherent answers.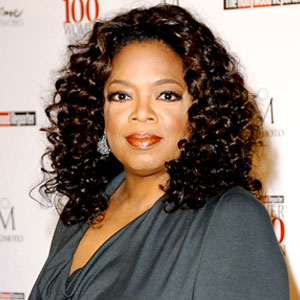 "And here she is...Sarahhhhh Alllllllaaaaannnn!"
So, I beseech you, kind readers of the A-Z Challenge on my humble blog...Please give me some pointers! I know I'll have to give one on the telephone or over Skype eventually. And then there's that Oprah one.
xoxo Sarah