We normally go grocery shopping on the weekends, though we will pick up fresh produce and things during the week. But when I'm actually AT the grocery store, I prefer to get fresh food for that day's big meal (or for the next night) while I'm there. Nothing like getting home and thinking, "Well, crap. No idea what's for dinner tonight. Should have picked something up."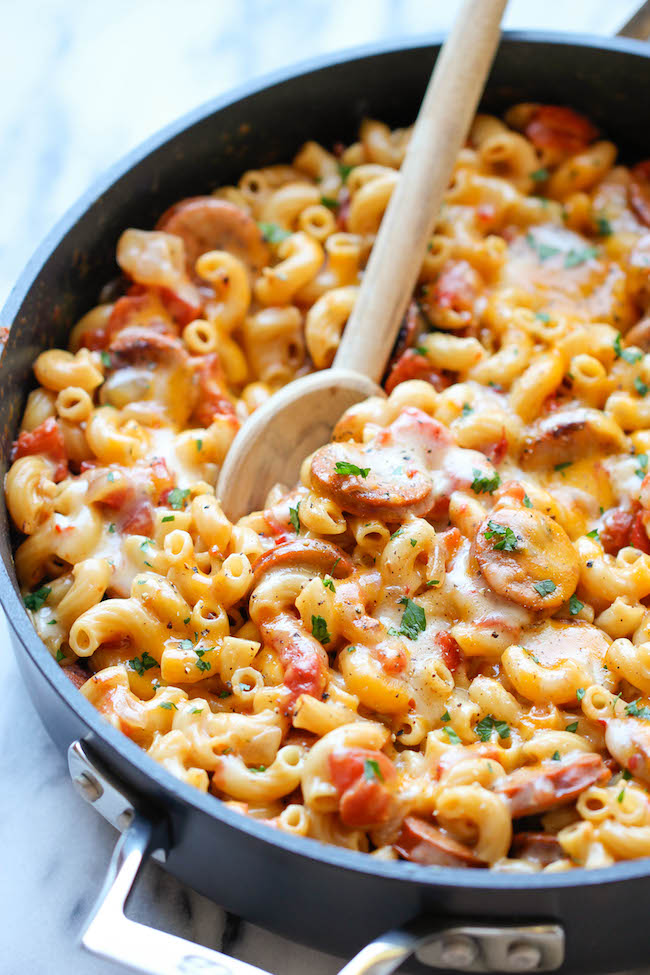 To combat this, we've started combing through my Pinterest boards for inspiration. I'm often working, so as much as I like food, I like easy meals just as much. Even better are one-pot meals that don't have a ton of clean-up. So a while ago I'd found a bunch of one-pot meals on Pinterest and went crazy pinning them.
One of the first we picked was this lovely recipe from
Damn Delicious: One Pot Andouille Sausage Skillet Pasta
.
The Andouille--a cajun-spiced sausage that has a little heat but nothing super overwhelming--really makes it. And even better, this recipe re-warms with the best of them. I think we ate it for three or four days straight without getting sick of it, which is a rarity for us leftover-haters. Don't get me wrong--we eat them. We may just not enjoy it as much as some people do.
How about you--do you like one-pot meals? Have a favorite? Share it in the comments!
xoxo Sarah